After been kicked off the boat at what the heck time is this o'clock we sat down at a cafe to fill our stomachs before venturing into the heart of Melbourne for camping supplies. Got what we were after and promptly high taled it out of Melbourne central before anything could halm us.
For most of the day it was a drizzly messy day so any break from the weather was welcome.
We came across a cafe with lovely murals and carvings out on display it was a great find.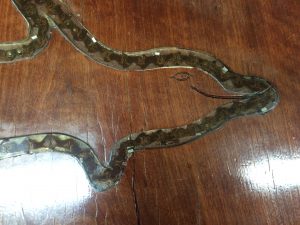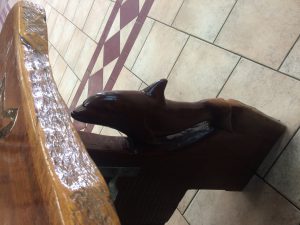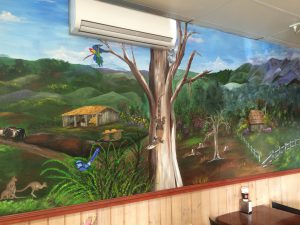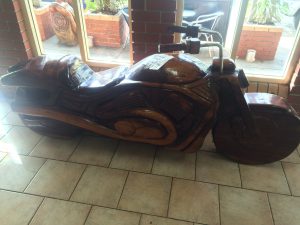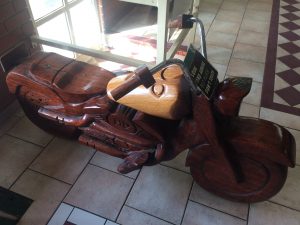 Got a place at Lakes Entrance to dry off and repack for the next day's ride.