Today was a lazy start, we had plenty of time to do what ever we please. So after packing up grabbing some breakfast at the local bakery then headed for some twisties.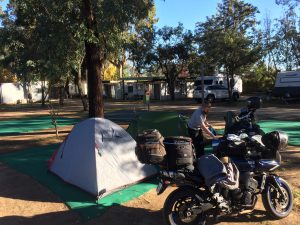 Josh then navigated us around Melbourne to the Oasis Bakery. Grabbed a bite to eat so we don't have to consume the boat food, it was rather good and I would like to go back.
To kill some time we perused the store that is part of the Oasis Bakery, coming out with a handful of stuff that ended in some expletives when trying to pack it all on the bike.
So we are now on the boat!
Bike is tucked in for the night, and the journey to Tas begins!!