So we have finally left Brisbane, after finishing the wiring of the bikes on Monday night we pushed off at around 2pm on Tuesday.
First Destination:- Texas, Qld
So we didn't even make it to NSW, but we are sooo close!!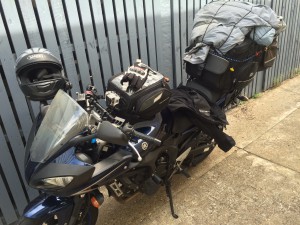 Highlights: Cunningham Gap, there are a few trucks using this road and it has recently gone through a upgrade to cope with all the traffic. Though if you can get over the amount of trucks on this road it's a nice twisty road with some good day walks either side for those who are extra keen.
After checking out the price to stay at the pub for the night we decided to make the extra effort and camp. We wil be camping next to the boarder so we will be in NSW right after breakfast.
I have setup a live tracker that I will be broadcasting my position throught the trip
For each day you should beable (assuming technology doesn't fail me) see where I have come from and where I have ended up.
Check it out at http://where.is.luke.now.hovo.id.au