Mostly pushing on to Melbourne, we had a slight hiccup in our plans.
We totally didn't forsee the need to book the ferry way in advance. So we are stuck on the 9th May sailing back.
This slightly extends our original time so we have applied to do a week of work in Tas to make up for the time loss.
We stopped at Parks Telecope for a bite to eat on the trip today, it's a nice little cafe and do a good feed.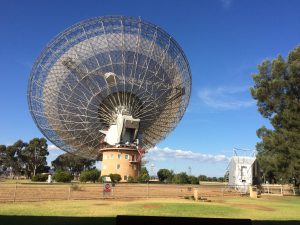 We ended the day at: West Wyalong
Nothing overly special here, though the show grounds do allow people to camp, so that's what we are doing tonight!
And the journey map for today..